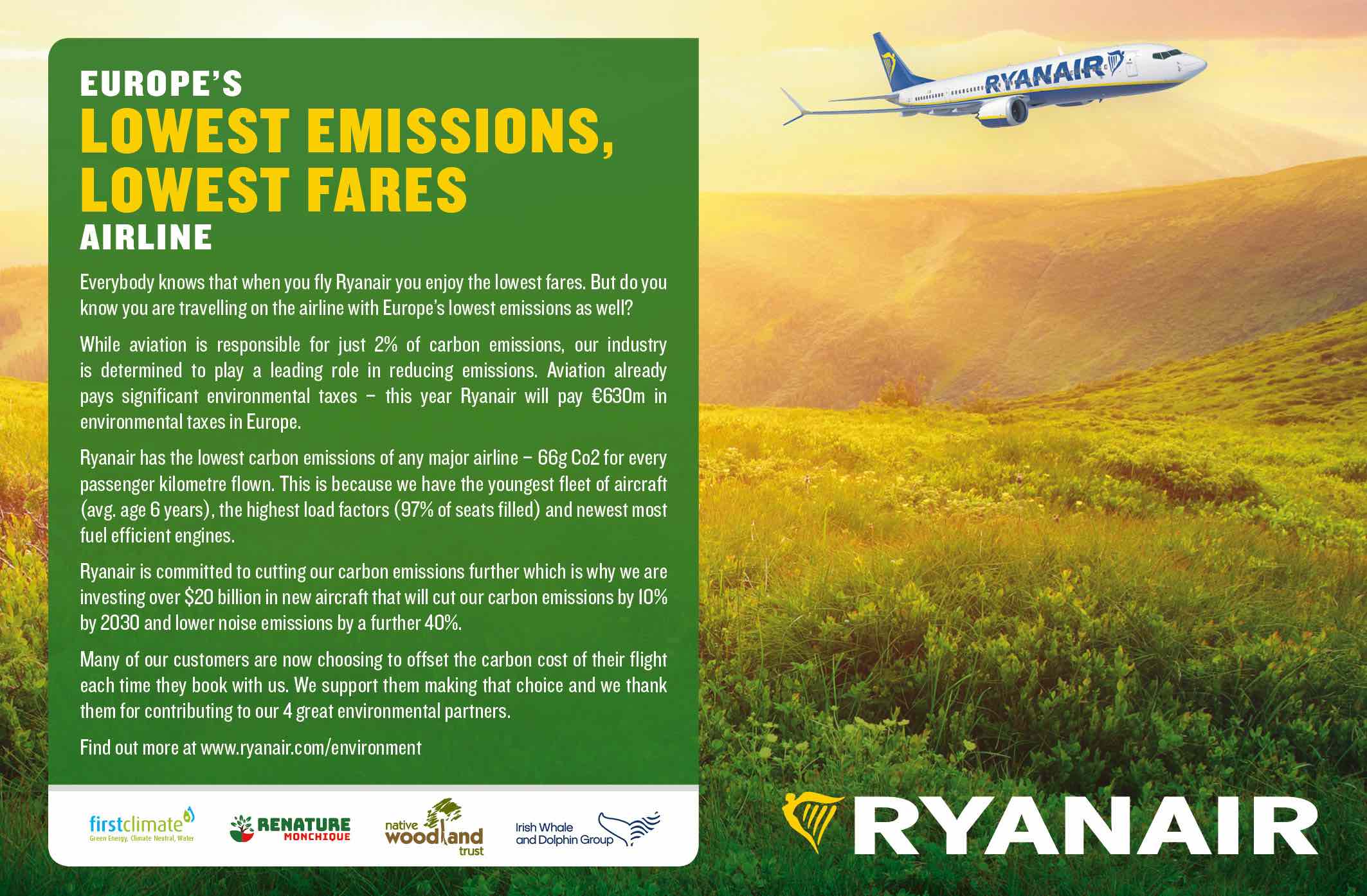 Low Emissions. Low Fares.
Operating the youngest fleet in Europe, high load factors and efficient fuel burn, has enabled us to continuously lower our CO2 emissions to become the greenest airline in Europe. We are the Number 1 for Carbon Efficiency and we will continue to lead the way. Customers can now also offset the carbon cost of their flight by making a voluntary donation to our climate charity partners at the end of the booking process. We have partnered with First Climate, Renature Monchique, Native Woodland Trust and Irish Whale & Dolphin which carry out projects in Uganda, Portugal and Ireland respectively. Read more about each of our partners below.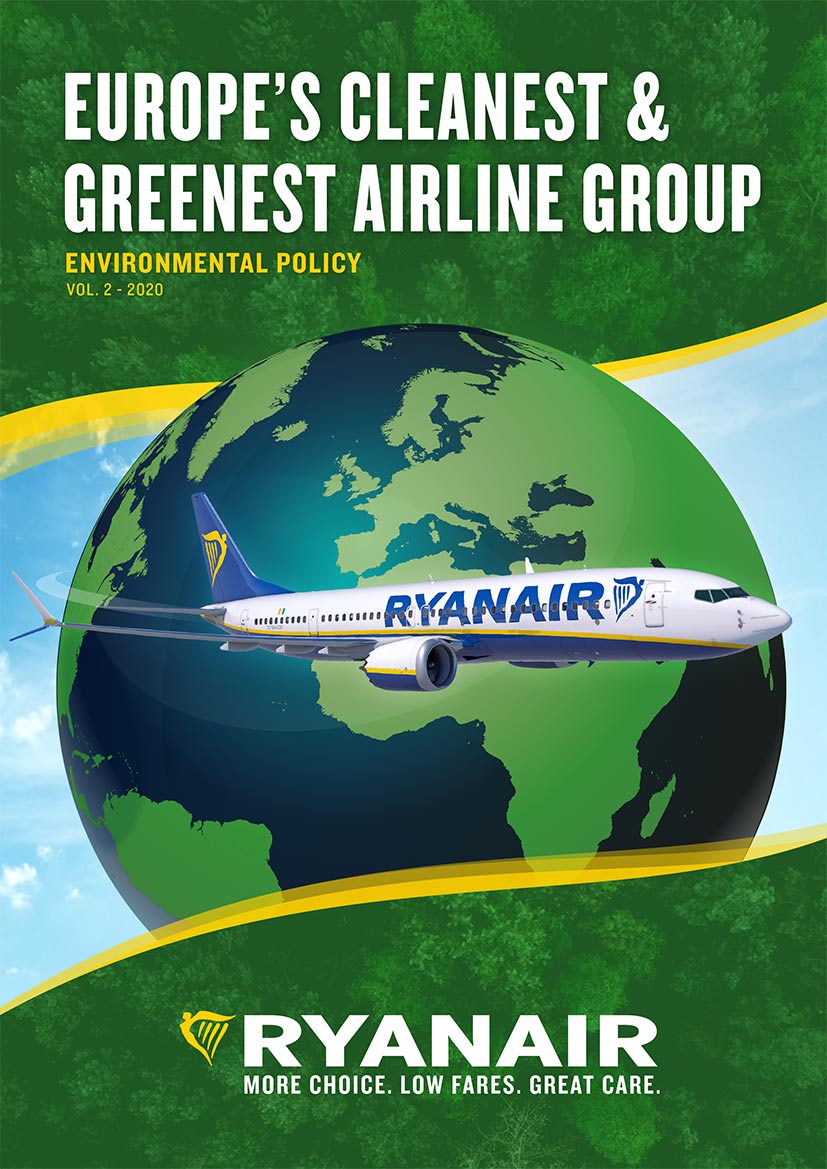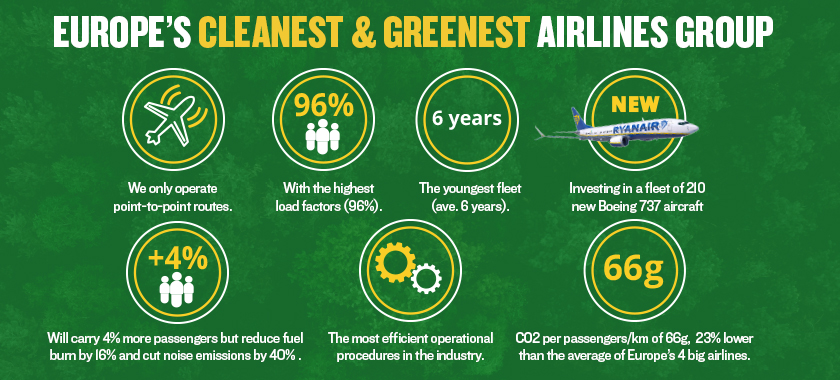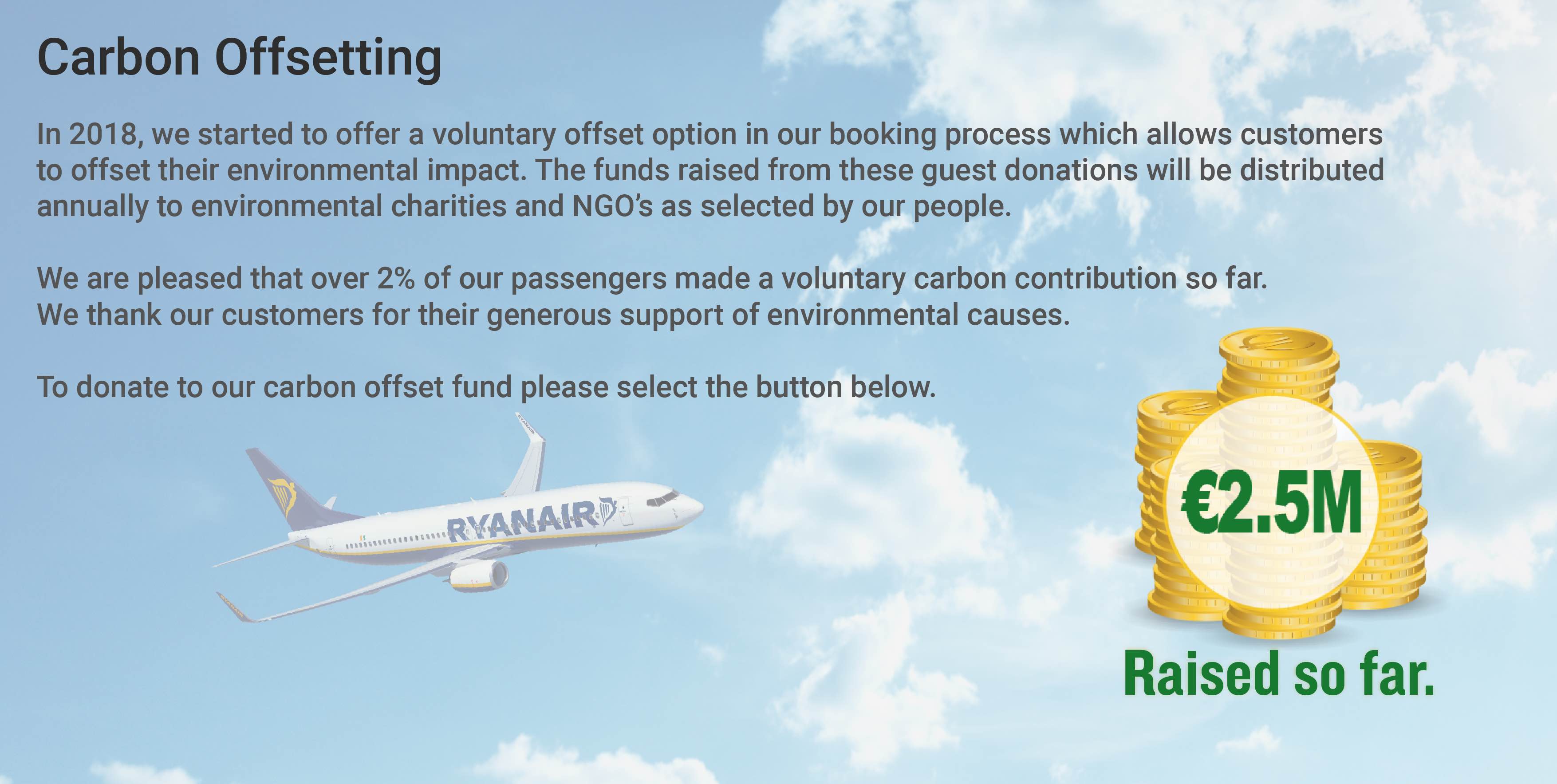 First Climate is Ryanair's partner for its voluntary carbon offset scheme. This program enables Ryanair passengers to donate to offset travel-related emissions when booking their flight with Ryanair.
The funds are used to support a project in Uganda which distributes energy efficient cookstoves to households in the Kampala region. It does so by offering technical and financial support to manufacturers and by promoting the new stove technology to raise demand and awareness in the local community.
To date, the project has enabled the commercialisation of more than 520,000 improved cookstoves. It has a major positive impact by contributing to climate change mitigation and improving the lives of local families.
Read more about First Climate here.
Renature Monchique
Portugal
The partnership, launched March 2019 as part of Ryanair's Carbon Offset initiative will not only offset tonnes of carbon but will also help revitalise the ecology of the Monchique region. This project will support the restoration of important and unique forest habitats to the fire-devastated areas of Monchique in the Algarve. Find out more about Renature Monchique here.
Native Woodland Trust
Ireland
The Native Woodland Trust is one of Ryanair's 2019 environment partners. A portion of all Ryanair customers' environmental donations will go towards the purchase of land near one of the last ancient woods in Ireland.
NWT  will collect tree seed only from within this wood, establish a tree nursery on site and plant a new forest which connects to the original wood  – thus extending the existing forest, using only trees which originated in that specific forest.
By not bringing trees from further afield, it avoids risk of introducing outside genes or diseases. Extending the boundaries of the wood will also increase its critical mass and buffer it from outside influences.
Ancient woodlands are the last remnants of the massive forests that once covered all of Ireland. They are home to a unique assemblage of biodiversity and there is no better woodland in Ireland that we could seek to extend nor from which to collect native tree seed.
Read more about Native Woodland Trust here.
Irish Whale & Dolphin Group
Ireland
The Irish Whale and Dolphin Group is one of Ryanair's 2019 environment partners and a portion of all Ryanair customer's environmental donations will go towards a major study of humpback and fin whales in Irish waters – called Whaletrack Ireland.
The project will allow IWDG, with the help of citizen scientists, to carry out photo-identification on individual whales, where they can identify individual whales by their unique markings. The use of drones will help IWDG to measure the size and condition of whales and carry out biopsy sampling to explore genetic origins, diet and pollution burdens. In the long-term, IWDG hope to deploy satellite tags on a small number of humpback whales, to learn more about their migration routes and locate their breeding grounds. WhaleTrack Ireland is a very exciting project, essential to help the recovery and management of this charismatic species, which is an ambassador for marine conservation.
Read more about Whale Track Ireland here.