Ryanair Partners with Erasmus Student Network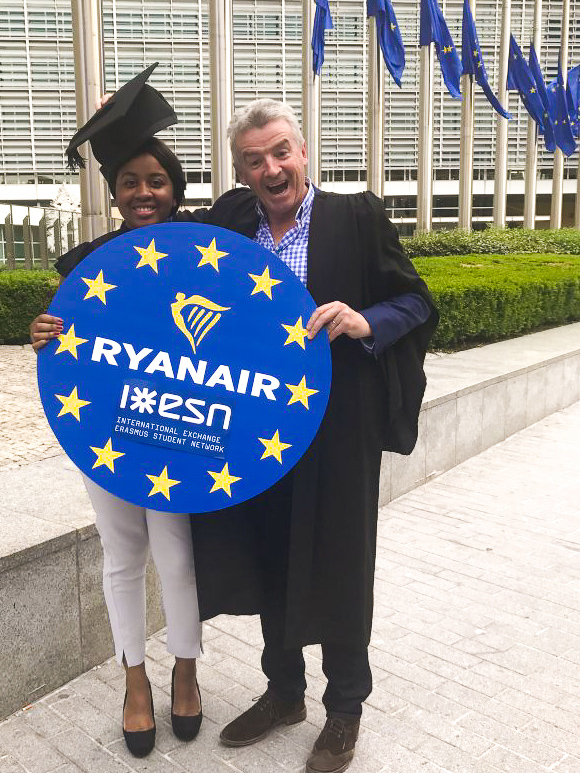 Ryanair is the exclusive partner of the Erasmus Student Network, offering Erasmus students huge savings, with fare discounts, free bags and tailored travel offers.
Celebrating its 30th anniversary, the Erasmus programme provides university students across Europe the chance to study in a different European city for a year, facilitating cultural and academic exchanges and enhancing language skills in 37 countries. Over 3 million students have benefitted under the Erasmus programme since its launch.
President of Erasmus Student Network, Safi Sabuni said: "The Erasmus Generation is a generation of Europeans that are perennially curious, open-minded and full of wanderlust. This is made possible not only through the success of the European project and initiatives such as Schengen and Erasmus+, but also thanks to companies like Ryanair – without which it would be much harder to travel around Europe. We are very excited about this partnership and look forward to a fruitful collaboration."
How it Works
– You need a valid ESN card to book your discounted flights and to avail of your free check-in bag.
– Once you have registered and received your ESN card you can avail of the great, exclusive offers on Ryanair.com.
– Avail of 15% off 8 one way flights throughout the academic year when you log-in and book on Ryanair.com with your valid ESN card.
– ESN students also get a free 20kg check-in bag, why not avail of this offer with your next discounted flight?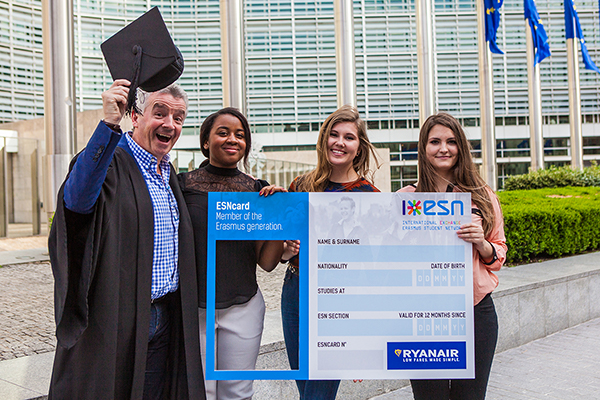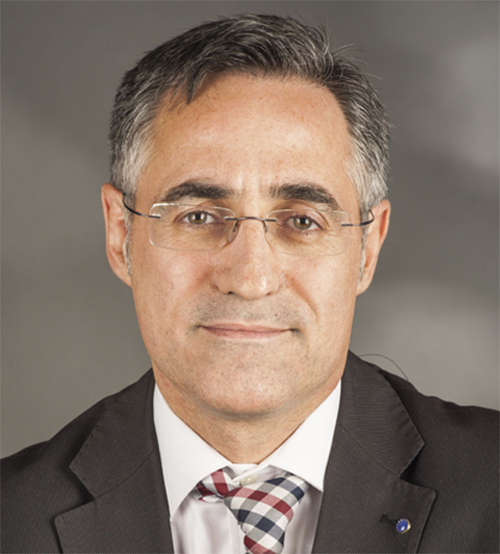 Ramon Tremosa MEP
"This is the first generation of true Europeans. Due to market liberalisation and Ryanair, this generation of students has Europe available to them as a continent of opportunity. The Single Market in aviation broke the hold of monopolies on aviation, and has delivered affordable mobility for everyone. This is one of the finest achievements of the EU."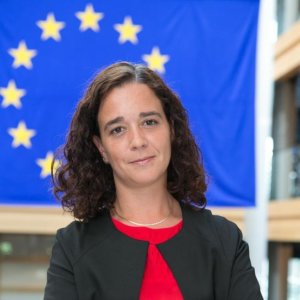 Sofia Ribeiro MEP
"We know from European Commission research that 64% of employers consider international experience in recruits important, and that Erasmus students earn 25% more than average and that unemployment among them is 25% lower than average. These figures clearly show that the Erasmus programme enhances young people's chances of not only finding employment, but also quality jobs. Congratulations to Ryanair for this initiative, supporting this key European Programme, which is a key driver for disseminating European values."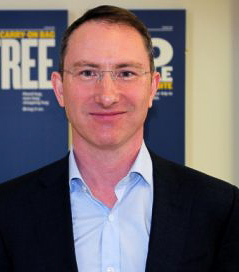 Ryanair's Director of Public Affairs Diarmuid Ó Conghaile
"Ryanair is proud to have done more than any other company or institution to make a reality of free movement of people within Europe. Our role in bringing Europe together makes Ryanair a natural partner for the Erasmus programme. We have made terrific progress with the Erasmus Student Network, with almost 150,000 bookings since the start-up in September 2017 and rapidly growing. The event in Barcelona was an opportunity to celebrate this success, to promote awareness of the service and to hear some of the stories of the students who are participating."