Our charities and partners
As Europe's favourite airline, we believe it's important to give back and to make a difference in the communities we serve.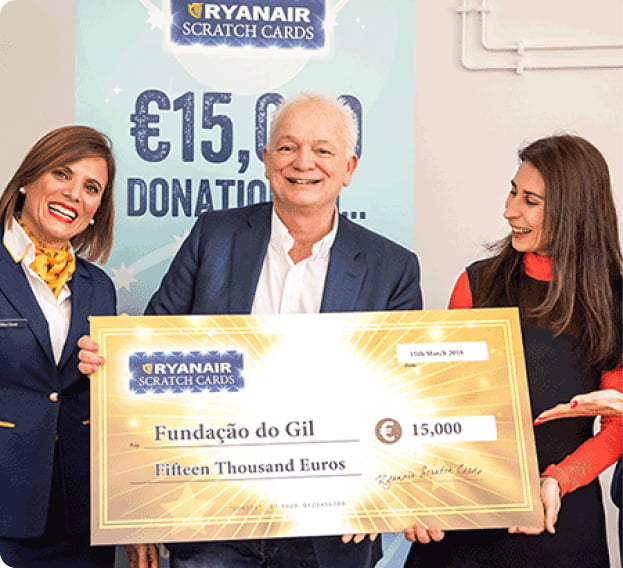 Proud to partner with charities across Europe and support their valuable work.
"This partnership truly helps us to carry out our mission: help children with special needs to grow up with all the love they deserve and pursue all of their dreams. Thank you Ryanair!"
PATRICIA BOURA, PRESIDENT OF FUNDAÇÃO DO GIL, SPAIN
Irish Society for the Prevention of Cruelty to Children (ISPCC)
The ISPCC provides direct services to children and families, and advocates for change to enhance the lives of children in Ireland. We began our partnership five years ago and have raised over €500,000 to date, supporting the work of the ISPCC so that children are listened to 24 hours a day, every day. The ISPCC and Ryanair work in collaboration on a number of campaigns and competitions to help make the protection of children everybody's priority.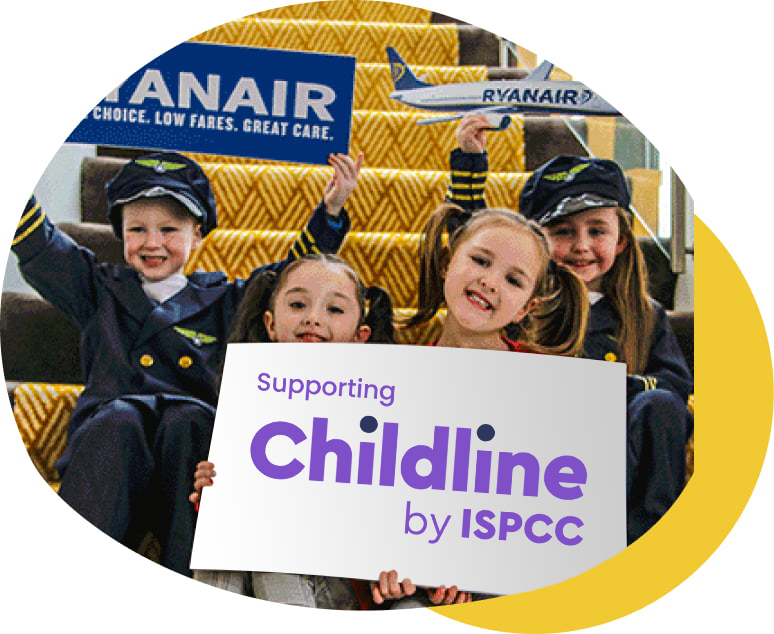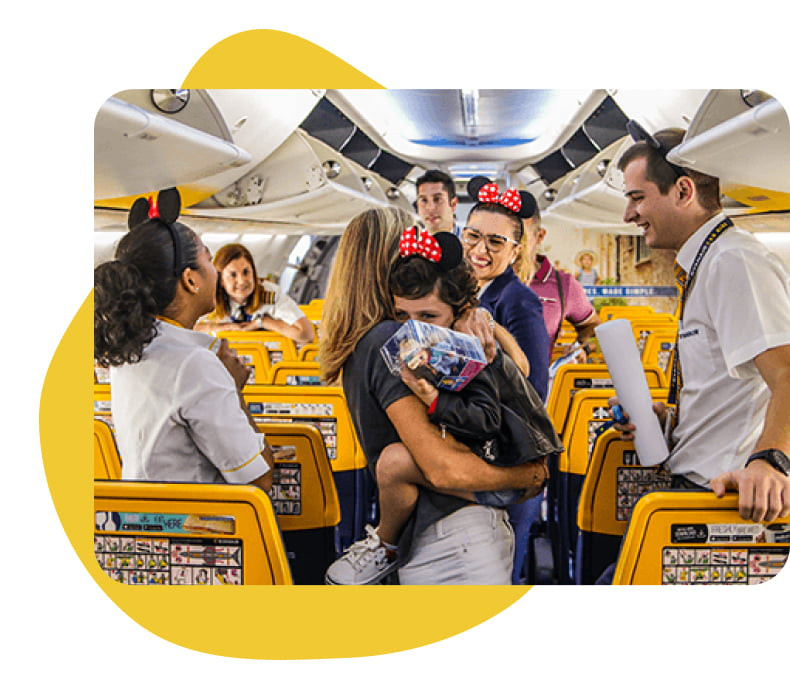 Pequeño Deseo
We've worked with Pequeño Deseo for over five years, first as one of our Scratch Card charity partners, and since 2019, as a chosen European charity partner. We're extremely proud to help Pequeño Deseo bring a smile to sick children in Spain.
First Climate
Since 2019, we've worked with First Climate to support its Ugandan Cookstove Project. Funds raised through our Carbon Offset Scheme help distribute energy-efficient cookstoves to households in Uganda's Kampala region so families can significantly lower charcoal use, save on fuel and conserve the area's native woodland. These stoves shrink indoor pollution and prevent associated health problems like respiratory infections, cardiovascular disease and ocular disease.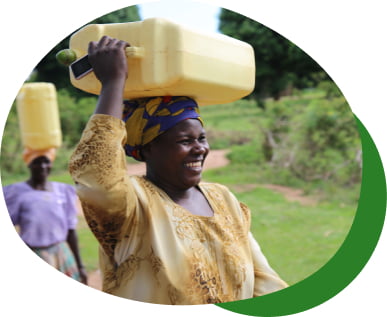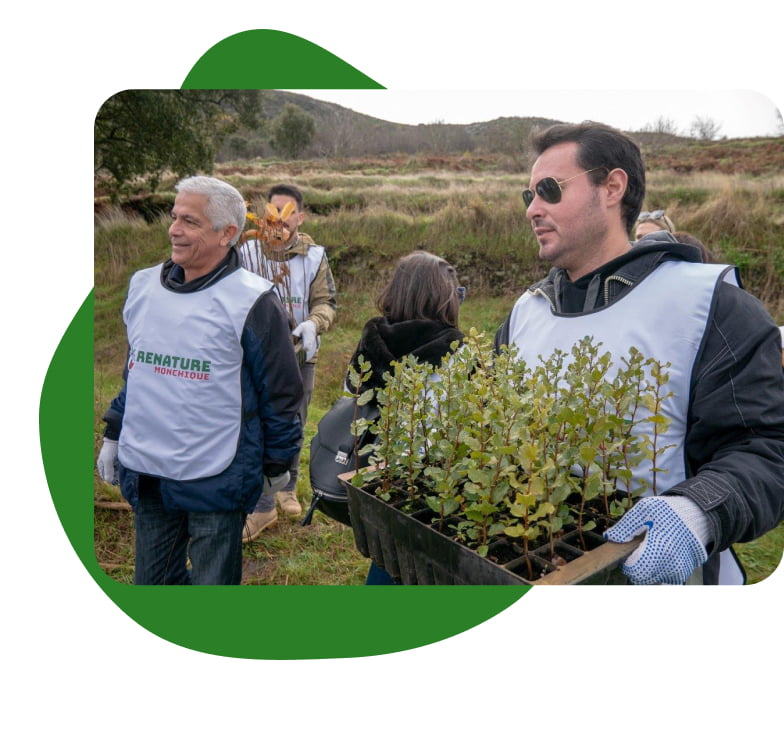 Renature Monchique
Following devastating wildfires in the Algarve region in 2018, Ryanair established Renature Monchique. After thousands of hectares were destroyed, we planted over 135,000 trees with the help of more than 150 local volunteers in the past 2 years. This project has helped 43 landowners and their families to date — all made possible thanks to the support of Ryanair customers and our Carbon Offset Scheme.
Our Scratch Cards
Ryanair makes regular donations to various charities from the proceeds of our Ryanair Scratch Cards, available on board our flights. In 2017, we established the Ryanair Foundation to work with selected charitable partners and educational projects across Europe. Having first launched our charity scratch card programme in 2009 we have raised a grand total of €1.6 million for charities across Europe to date.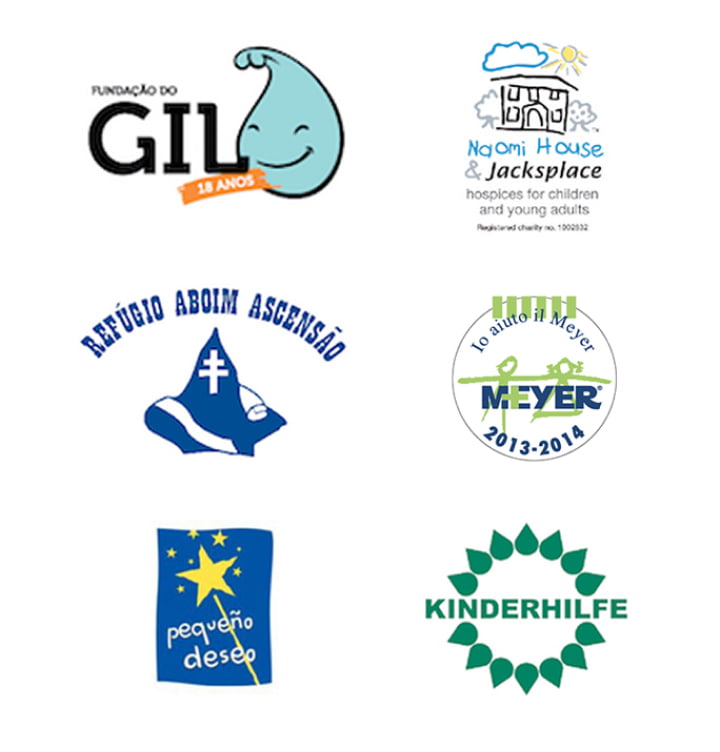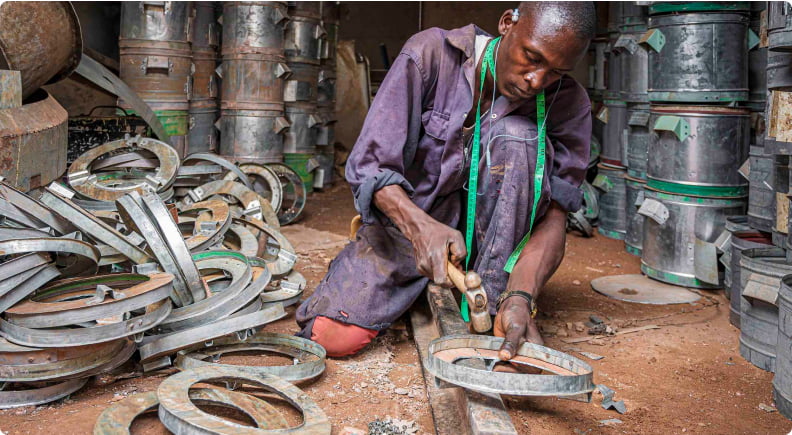 Improved Kitchen Regimes, Malawi
This Gold Standard project, developed by CO2balance, supports the Dowa and Kasungu districts of Malawi where there's limited access to clean water. Here, water must be boiled, requiring timber as fuel. By rehabilitating boreholes, the water is clean and removes the need to boil it, saving firewood and cutting carbon emissions. Ryanair's Carbon Offset Scheme continues to provide funds to support the long-term maintenance of these boreholes. To date, our involvement has helped save 245,000 tonnes of CO2 emissions from going into the atmosphere.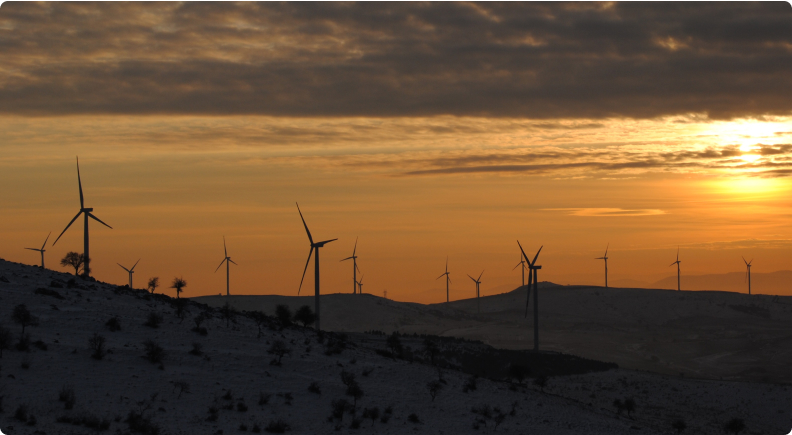 Balikesir Wind Power Plant, Turkey
This Gold Standard project, developed by Enerjisa Enerji Üretim A.S., aims to reduce greenhouse gas emissions in Turkey by stimulating growth in the wind power industry. This will boost employment and reduce the country's dependency on fossil fuel power generation, helping to lower Turkey's increasing energy deficit, as well as diversify the power generation mix and reduce dependency on imports. Ryanair's involvement in the project has helped save 330,000 tonnes of CO2 emissions from entering into the atmosphere so far.