Our team in the sky
We've got a great team of pilots and crew to take care of you. Our 5,000+ pilots train at our state-of-the-art flight simulator facilities in Ireland, the UK, Germany and Italy. And as for our friendly crew, when they're not having fun on TikTok, we've 10,000+ of them delivering excellent service and safety to our passengers.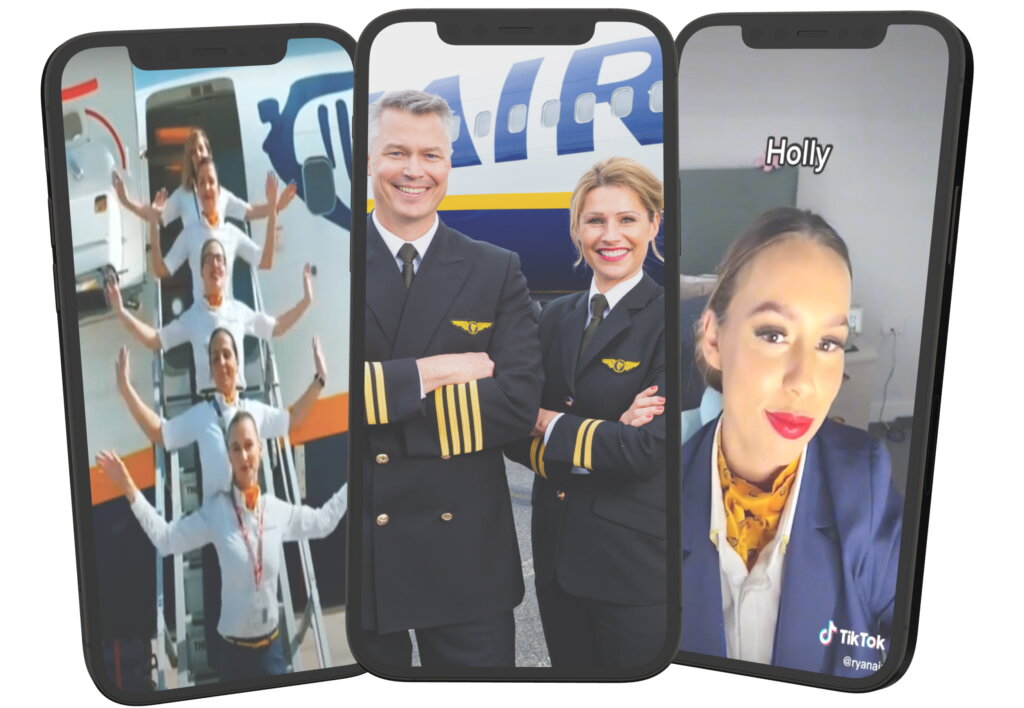 Our teams on the ground
We've a hardworking and talented team of 2,000+ at our offices in Dublin, the UK, Spain, Malta and Poland.
It's not all work and no play though. Our teams can enjoy our games rooms and giant chess hall — just don't let the boss catch you there between 8am and 6pm!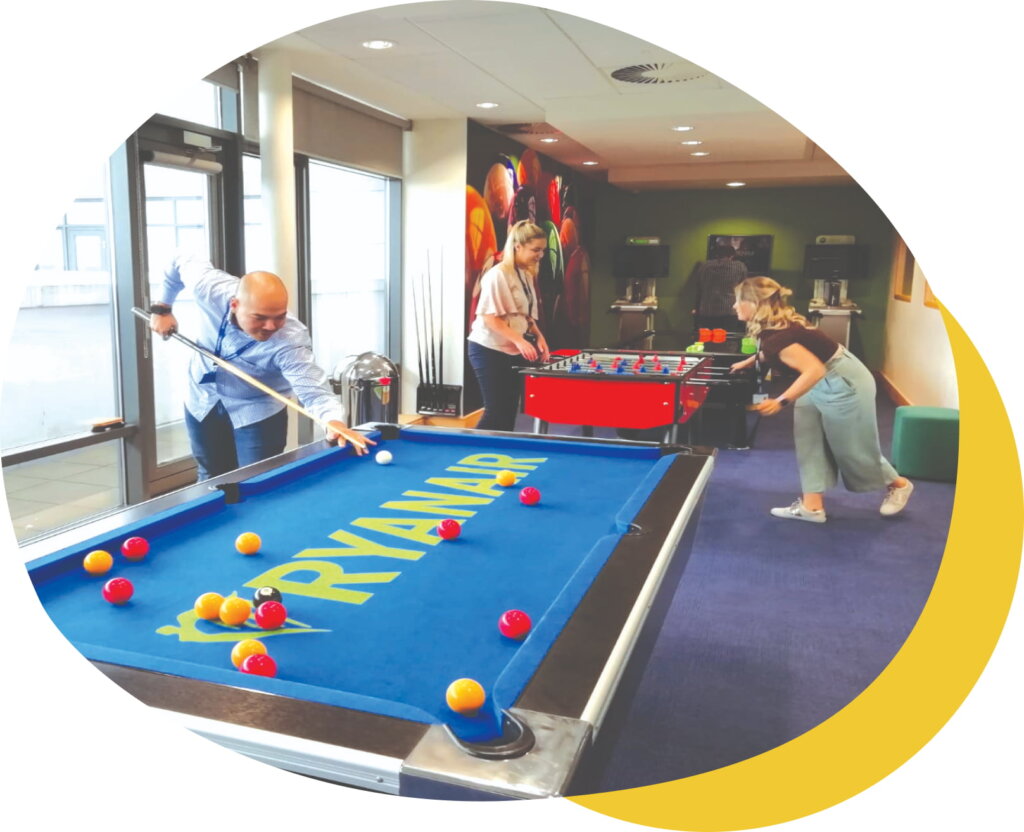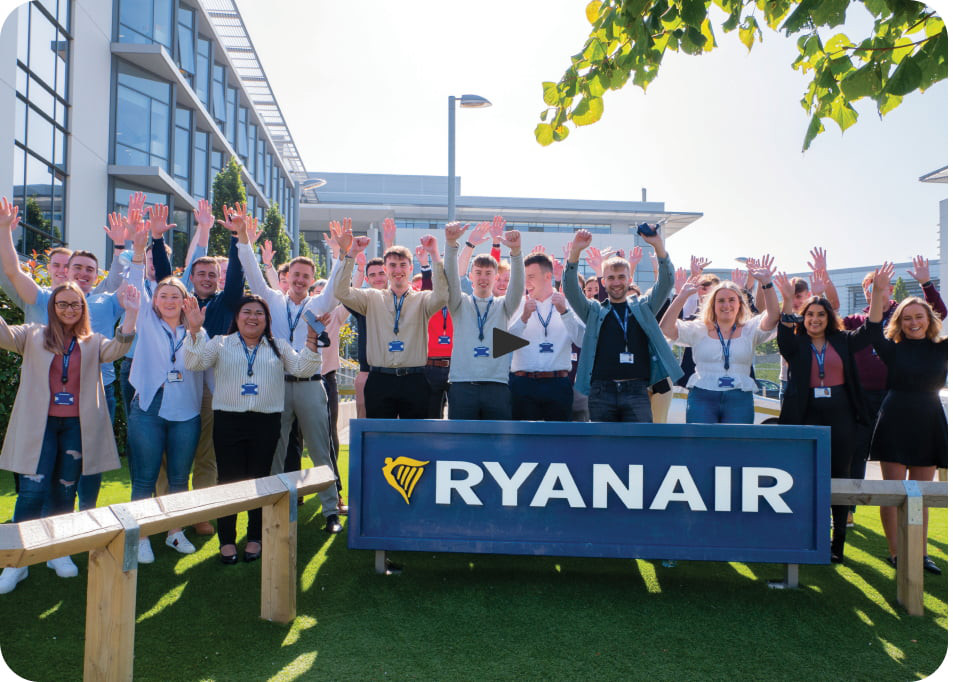 Our grad teams
Each year, we nab the top talent with over 50 grads joining our programme and 70% going on to take up full-time roles within the Group.