Customer Carbon Offsetting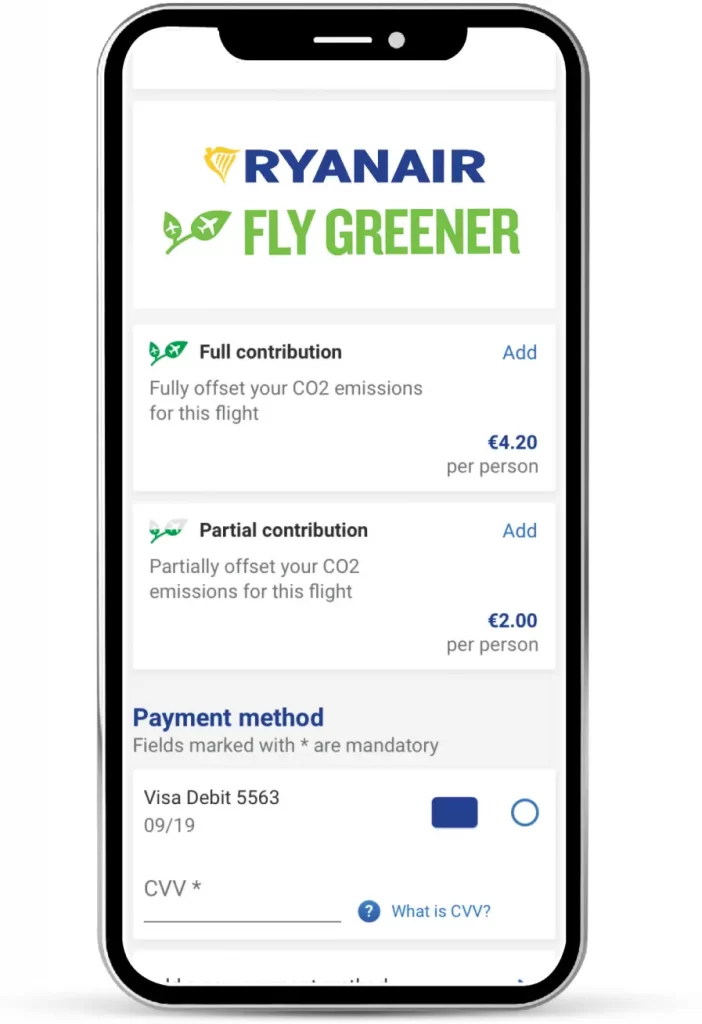 Working with environmental partners

Renature Monchique was established by Ryanair in 2019 as part of its environmental commitment to reduce CO2 emissions.
It was founded in partnership with GEOTA, ICNF, the Algarve Tourism Board and The Municipality of Monchique to help with the Algarve region's reforestation following wildfires in 2018, the largest to have ever hit Europe. Thousands of hectares were destroyed and millions of euros lost. In the last 2 years, over 135,000 trees have been planted with the help of over 150 local volunteers. The project has helped 43 landowners and their families to date while ecological restoration was initiated covering an area of 584 hectares. All of this would have been impossible without the support of Ryanair's customers through our Carbon Offset Scheme.

We have also worked with First Climate, the international emissions reduction project organisation, to support its Ugandan Cookstove Project since 2019.
With funds raised through our Carbon Offset Scheme, we have been able to help distribute energy-efficient cookstoves to households within Uganda's Kampala region. This has meant families can significantly
lower charcoal use and save on the cost of fuel, reducing greenhouse gas emissions and conserving the area's native woodland. Furthermore, the improved design of the stoves leads to a much higher combustion temperature, helping to shrink indoor pollution and prevent associated health problems like respiratory infections, cardiovascular disease and ocular disease.

Since 2020, Ryanair has partnered with local projects in both Malawi and Turkey to support the Gold Standard's offsetting initiatives, further developed by CO2balance and Enerjisa Enerji.
Improved Kitchen Regimes, Malawi
This Gold Standard project, developed by CO2balance, supports the Dowa and Kasungu districts of Malawi, where there is limited access to clean water. To disinfect the water here, it must be boiled, which requires timber as a source of fuel. By rehabilitating boreholes, the water is clean and there is no longer a need to boil it, therefore saving firewood and cutting carbon emissions. Our Carbon Offset Scheme continues to provide funds that support the long-term maintenance of these boreholes. To date, our involvement in the project has helped save 245,000 tonnes of CO2 emissions from going into the atmosphere.
Balikesir Wind Power Plant project, Turkey
This Gold Standard project, developed by Enerjisa Enerji Üretim A.S., aims to reduce greenhouse gas emissions in Turkey by stimulating growth in the wind power industry. Consequently, this will boost employment and reduce the country's dependency on fossil fuel power generation, helping to lower Turkey's increasing energy deficit, as well as diversify the power generation mix and reduce the country's dependency on imports. Ryanair's involvement in the project has helped save 330,000 tonnes of CO2 emissions from entering the atmosphere so far.
Fast Facts
Customers can fully offset their carbon footprint.
€5.4m contributed so far.
100% of contributions go towards Ryanair's climate projects.